Ahhh celebrities! How we love to watch them in our favorite movies, read about them in gossip columns, admire their red carpet fashion and follow their luxurious lives on social media. Celebrities are always in the limelight and even in their private lives while running everyday errands, their appearances are often subject to constant scrutiny. Over the years, many stars have inevitably encountered rumors and speculation about their too-good-to-be-true youthful faces. Have they or haven't they had secret cosmetic procedures such as a facelift to maintain their age-defying appearances? While we might never truly know the answer, we can have a little fun guessing.
With the help of NYC's top facial plastic surgeon and facelift expert, Dr. Konstantin Vasyukevich, we'll take a closer look at the following five "ageless" celebs and find out which cosmetic procedures could help patients replicate similar youthful looks.

1. Nicole Kidman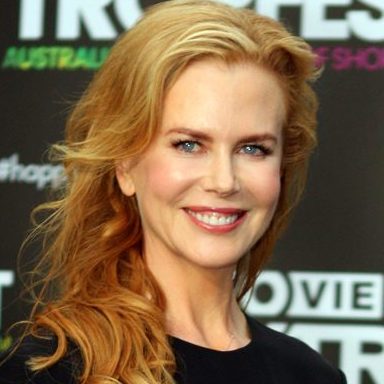 Academy Award-winning actress Nicole Kidman has graced the silver screen countless times with her exceptional talent and mesmerizing beauty. As her appearance has seemingly defied the passage of time, the media and faithful fans have questioned what she has done to maintain her incredible never-aging face. With no wrinkles in sight and a taught, smooth jawline, could a discreet facelift surgery be her secret weapon?
Nicole, however, has been vocal about her decision not to undergo plastic surgery and has admitted to only once having had a BOTOX® Cosmetic treatment that left her with unsatisfactory results, never to be repeated again. At 56, she attributes her glowing complexion and youthful looks to religiously adhering to sun protection, not smoking and taking good care of herself.
Dr. K's Recommendation: Nicole Kidman can be said to be one of the most iconic "ageless" faces in the movie industry. For patients seeking to emulate her looks, a few cosmetic procedures could be combined. When it comes to the upper part of the face, BOTOX injections or a brow lift could be beneficial to keep the forehead smooth and line-free. For the mid-face and lower face areas, for patients with good-skin elasticity like Nicole, a mini lift or a SMAS facelift can help lift and tighten any early signs of sagging skin and restoring a beautiful cheek contour.
2. Jennifer Aniston
With her girl-next-door charm and captivating smile, Jennifer Aniston has rightfully taken the title of America's sweetheart. As one of the most celebrated actresses and recognizable faces in Hollywood, Aniston's age-defying looks at 54 years old have sparked theories about potential cosmetic treatments like Botox and even a facelift. However, besides admitting to having a procedure early on to correct her deviated septum, the "Friends" star has consistently denied having any plastic surgery.
She is an advocate for embracing natural beauty and credits her radiant appearance to a healthy lifestyle and consistency with good skincare.
Dr. K's Recommendation: What makes Jennifer Aniston so appealing is that she never looks overly-done and her beauty is effortless and approachable. For patients wanting a similar refreshed appearance, subtle cosmetic treatments like baby BOTOX and procedures with natural-looking results is the way to go. Thankfully, today's advanced facelift techniques can help make people look on average 10-15 years younger without giving away any signs a surgical procedure was done. Jennifer also has full cheeks that add to her youthfulness. For patients who have facial volume loss, a fat grafting (or fat transfer) procedure could work well to fill in and plump up the face.

3. Jennifer Lopez
Jennifer Lopez or J.Lo, is renowned for her stunning looks and magnetic stage presence. As she gracefully ages like fine wine, we can't help but wonder if she had some help from a facelift procedure and other treatments. The 54 year-old multi-talented actress, singer, and dancer continues to speak out against rumors she had cosmetic surgery or injections. She attributes her ageless appearance to following a strict fitness regimen, maintaining a positive mindset and using quality beauty products. She even launched her own line of skincare in 2021.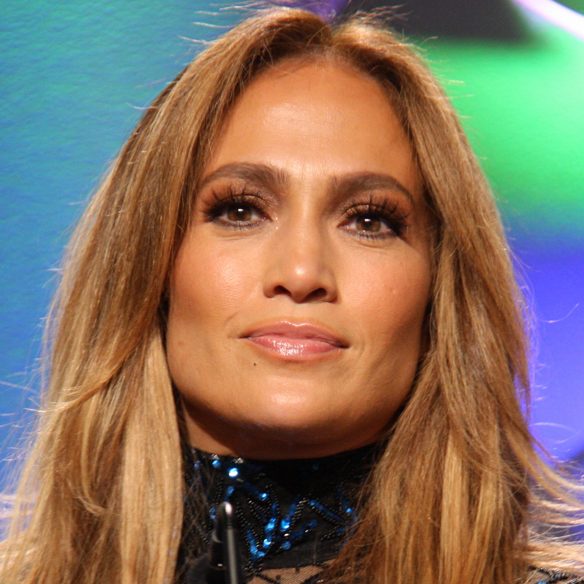 Dr. K's Recommendation: To achieve a youthful appearance similar to Jennifer Lopez, individuals may consider a combination of cosmetic procedures tailored to their unique needs. Treatments can include dermal fillers to add volume and smooth fine lines, BOTOX to relax wrinkles, and laser skin resurfacing to improve skin texture and tone.
Additionally, a facelift can address aging changes like formation of jowls, loss of jawline definition or sagging skin. It can even serve as a preventative measure to help slow the onset of signs of aging. For people that wear their hair up often, like Jennifer in many of her public appearances, the benefit of the modern facelift is that the incisions are discreetly placed in the natural folds in front and around the ear and in the hairline. This careful placement allows any post-operative marks or scars to be easily hidden until they heal and fade over time.

4. Christie Brinkley
Supermodel Christie Brinkley has been turning heads and gracing magazine covers for decades, making her an enduring symbol of timeless beauty. While she has always emphasized the importance of leading a healthy lifestyle, working out, and using sunscreen, she has also been upfront about turning to cosmetic treatments such as Xeomin injectables (for frown lines) and laser treatments to refresh her look. Christie has also admitted that her secret to maintaining a smooth and lifted neck and décolletage is getting several sessions of non-surgical skin-tightening Ultherapy.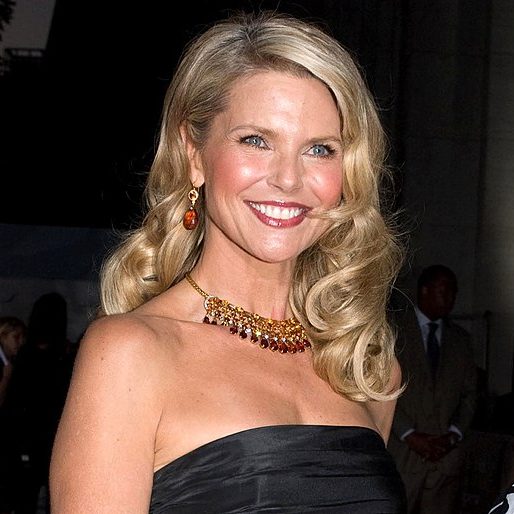 While we appreciate her honesty about the cosmetic procedures she has done, we can't help but ask if an actual facelift surgery is really behind her incredibly youthful appearance at 69 years old.

Dr. K's recommendation: It can be said Christie Brinkley has done a fantastic job of maintaining her looks and has found the right approach of using cosmetic treatments successfully and still looking natural. However, when it comes to devices like Ultherapy, while it may have some mild skin-tightening effects, it doesn't have the ability to remove excess or loose skin and its overall results are usually not striking. Typically, for a truly effective facial rejuvenation for people in their late 50's and 60's, a surgical facelift, such as a deep-plane facelift, is most suitable.
5. Tom Cruise
We couldn't complete this list without some male actor inspiration with none other than Tom Cruise. This dashing action star of numerous blockbuster movies has also been a subject of many cosmetic surgery rumors. At 61, still taking on roles with rigorous on-screen demands and looking just as handsome and full of vitality as in his prime, many wonder – how does he maintain his youthful appearance?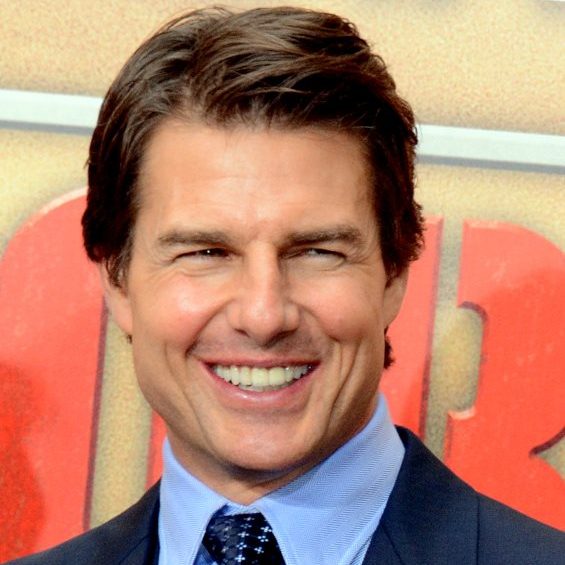 While the actor has never confirmed or denied any plastic surgery procedures, his fans and critics debate whether he might have had a facelift or other cosmetic enhancements. Tom's enduring popularity and charisma, however, keep the rumor mill spinning without any definitive answers.
Dr. K's Recommendation: Tom Cruise continues to be one of the most referenced celebrities for male patients looking for facial rejuvenation. Typically as men age, the primary areas of concern become the laxity and sagging in the lower face and neck or something also called the "turkey neck". For these aging changes, a deep-plane face and neck lift could help achieve a significant transformation for male patients and restore the defined, chiseled jawline and smooth neck contour they desire.

For more information about a facelift or other facial rejuvenation procedures, please call or contact us to schedule your appointment. At the office of Dr. Konstantin Vasyukevich, New York's top facial plastic surgeon and facelift expert, we are always here to help you look and feel your best!