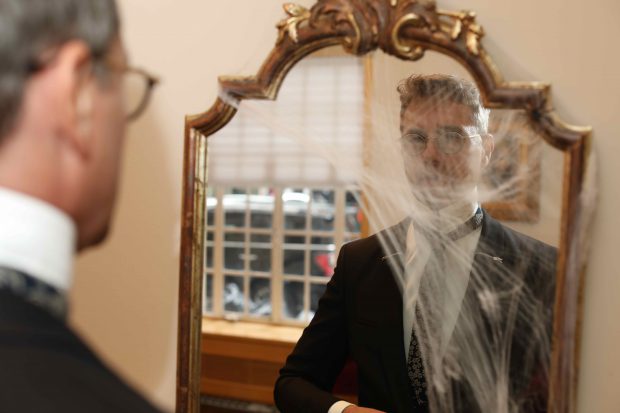 Halloween is around the corner and it's the perfect time to look your spookiest while enjoying a few pieces of candy with your kids. Pumpkins, ghosts, and black cats will be seen on every street; however, Dr. Konstantine is shooing away the crows this hallows eve.
Why even bother trying to look pretty for Halloween? We understand that you want to look as spooky as you possibly can! However, there is one cosmetic procedure which is just perfect for this scarry time of the year. This procedure is Botox! Not just any botox, but the one that is injected to the corners of the eyes. For those who are not in the know, the wrinkles in this particular area of the face are called "crow's feet".
Crow's feet are typically seen when smiling, but at times can be noticeable when the face is at rest. It could be an early sign of aging which can be prevented and treated with botox. Botox injections is a quick and simple procedure. It takes less than an hour to perform with little to no recovery time. Botox combats the scary crows by smoothing out wrinkles, making the face look refreshed and rejuvenated. Keep in mind it takes 3 to 4 days to see the full effects of this procedure.
Crow's feet botox along with filling other lines on the face give a full effect of facial rejuvenation in an easy and timely manner. If you think this is the right procedure for you, don't be spooked to call Dr. Konstantin.