If you live in NYC and want to show off your new skin by the time Spring or Summer rolls back around, you'll want to get your laser work done now. That's right, not during or even right before summer, but rather in that time of year when the sun shines a little less bright so your skin can shine brighter.
That's because light-based treatments like IPL and laser photofacials are best administered when the skin is at its least tanned. That includes natural tans, spray tans, or salon tans, and that's because the light focuses on pigmentation; if there's too much pigment, the procedure is less effective. So if you want beautiful, radiant skin with the help of IPL/Laser treatment, now is the time to visit our office and see what Dr. Konstantin can do for you!
Our newest addition to the office, Rohrer Aesthetics' "The Spectrum", is a state of the art, multi-platform work station that includes four specialized lasers and an IPL (Intense Pulsed Light). This brand new machine can be used for a myriad of non-ablative procedures, from skin resurfacing, hair reduction, and acne reduction to the removal of vascular and pigmented lesions.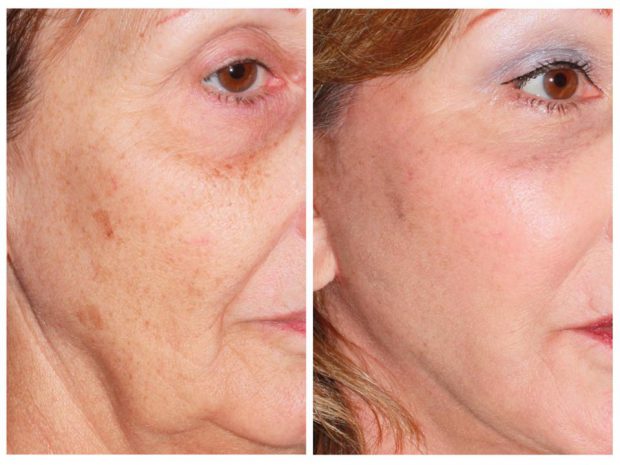 When it comes to skin resurfacing, Dr. Konstantin recommends Erbium as the treatment for surface-pigmentation and mild to moderate fine lines and wrinkles. The Erbium YAG laser allows patients to achieve dramatic improvement in the appearance of their skin with minimal downtime.
For vascular reduction, the "Long Pulsed YAG" is used to heat and damage blood vessels causing them to collapse. Other vascular lesions such as a cherry angioma can also be removed with this laser.
And finally, for patients who seek services other than the above, we have the IPL (Intense Pulsed Light) with four specialized filters of it's own. It can be used for not only vascular but also hair and acne reduction, as well as removal of pigmented lesions.
Book your consultation today for evaluation of Laser skin treatment here in NYC!